The BLITT (Blended Learning International Train the Trainer) Project is focused on developing a training programme to equip teachers to become proficient in championing the use of Blended Learning in the classroom.
The training programme will be developed in two phases. The first phase involves the development of a series of case studies relevant to Blended Learning, followed by a second phase where the BLITT training programme will be designed and developed, using input from these cases.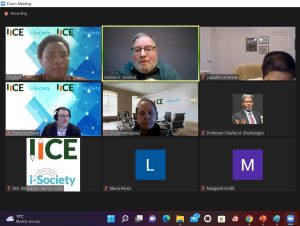 In developing the blended learning case studies, two key documents were identified as being essential:
First, a case study template to describe the main headings for the case studies (including looking at Blended Learning from the points-of-view of Security, Accessibility, and Costs),
Second, a case study

check sheet

tool with a number of questions to help undertake reflection on the case studies to assist in completing the template.

These two documents

provide

a coherent and organized way to structure the case studies, and their development is described in this work.


Gordon, D., Doyle, P., Becevel, A., Baloh, T. (2022) "All Things Merge into One, and a River Runs Through It: Exploring the Dimensions of Blended Learning by Developing a Case Study Template for Blended Activities",  International Journal for e-Learning Security (IJeLS), Volume 11, Issue 1, pp.648-656, ISSN 2046-4568 (Impact Factor: 14.288). 
Gordon, D., Doyle, P., Becevel, A., Baloh, T. (2022) "The Development of a Template for Blended Learning Cases Studies, and an Associated Evaluation Checksheet", 22nd Annual Ireland International Conference on Education (IICE), 18th-20th October, 2022, Dublin, Ireland.